How to Get Negative Reviews Removed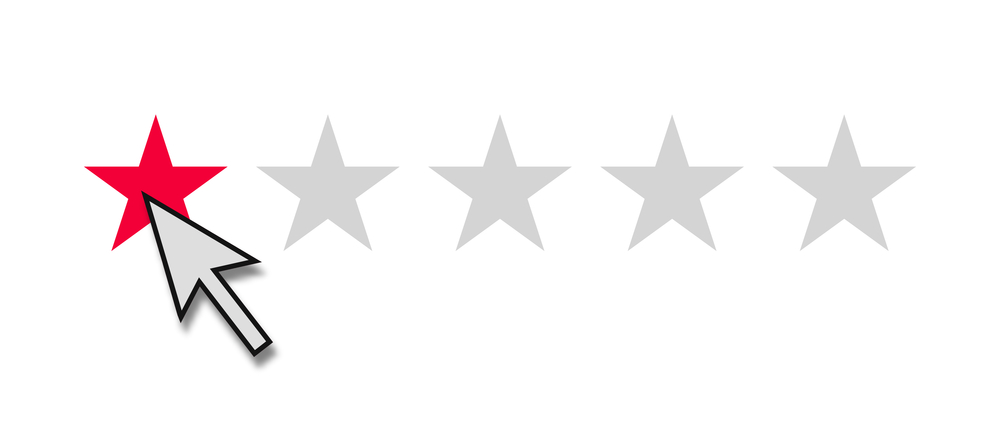 Even the best businesses make mistakes sometimes. You and your employees are only human. From time to time, you may receive a legitimate bad review that you'd like removed on a site like Google or Yelp.
How to Fix Bad Reviews
This post covers what to do in the event that you receive a legitimate bad review. Legitimate negative reviews are likely to meet the review site's guidelines, so they cannot be removed through a process with the individual review sites. Instead, we'll be talking about working with the customer or client directly.
While it's not possible for you to simply remove any review you don't like about your business, by following the steps we outline below, you may be able to get your customer or client to update or revise their negative review.
All major review sites like Google and Yelp allow customers to update and revise their reviews. Our review system works the same way.
Steps to Getting a Negative Review Removed
1. Respond appropriately and immediately to the negative review
The first step in getting a negative review removed is to respond to the negative review appropriately. We've compiled a list of guidelines and examples of how to respond to negative reviews for you to follow. We recommend responding within 24 hours.
2. Offer and follow through on a resolution.
Empathy is not enough. Ensure that you offer a resolution that is appropriate for the issue they experienced. If it's a minor issue, a coupon code or small discount may be appropriate. If it's a major issue, a full refund might be necessary.
3. Judge the customer's reaction.
Is the customer happy with your resolution?
Sometimes gracefully handling a big problem impresses customers more than anything you do in the normal course of your operations. If your customer feels like you've gone above and beyond to resolve the issue, they may update their review on their own or be receptive to your request to update their negative review (more on that below).
Is the customer unhappy with your resolution or unresponsive?
Is the customer still unhappy despite your best efforts? Asking for a review revision, in this case, can be a risk, because they might not agree to update it or update it to reflect their new point of view – that you didn't resolve the issue.
4. Check to see if your customer or client updated / removed the negative review
In many cases, your newly happy customer or client will update the review on their own, without you having to ask. And their new review might be more glowing than those from reviewers who didn't encounter any customer service issues.
Check back once a week for a few weeks to see if they updated their review. If not…
5. Request the negative review removal from your newly happy customer
Your request can look something like, "I'm so glad we could address your concern. Would you consider amending or modifying your review to reflect that we worked with you to reach a resolution?"
If you have made significant changes to your business to ensure the problem never happens again, make sure to point that out in your request. This makes it clear that you used their feedback to improve your business.
6. Update your review response to the still unhappy customer
If despite your best efforts the reviewer is still unhappy with the resolutions you offered, it's best to update your response to their review, rather then ask for an update.
In your response, outline the steps you took to resolve the problem. Write that you've diligently worked and communicated with the customer to offer multiple options for resolving their issue and that the customer didn't accept them or wasn't happy with the resolution.
This shows potential customers and clients that you care about them and will make the effort to address customer service issues.
If you're a B2C business, try something like this:
We reached out to [customer name]. We [gave/offered] the customer [resolution]. Before we could finish the call, the customer hung up on us. We are always happy to try to reconcile any issues with customers, but it's impossible when we can't communicate.
If you're a hotel operator, the updated response might look like this.
On November 6, 2019, we reached out to [customer]. We gave him a full refund for his stay and offered him an upgrade to one of our premium rooms next time; however he didn't find either resolution satisfactory.
If you're a business that serves customers at their location, the update might look like this:
We returned to [customer location] to [remedy]. We have not heard back on whether this has fully resolved the problem for [customer], but hope this demonstrates our commitment to getting the job done right.
If applicable, you can add some before and after photos of the work you did. If you didn't return to the location, just explain exactly what you did to solve the problem. This at least shows potential customers that you care about people and will do whatever you can to make it right when a customer is unhappy.
Why Handling Negative Reviews Well Matters
Like it or not, we all have a huge and public online audience for our customer service efforts. Everyone can see exactly how you handle issues that arise in your business.
Meet those issues head-on and professionally and it will benefit your overall reputation, whether you're able to get the negative review removed or not.
Need Help Managing Your Reviews?
Make managing your online reviews simple. Automate the process and watch the positive reviews roll in.